Our Window Treatment Builder Program For San Antonio
As a builder in San Antonio, you understand that the finishes of a build can truly convert your house into a home. This is the reason Sunburst Shutters' window treatment builder program in San Antonio makes selecting stunning window treatments for newly constructed homes effortless and within your budget. We provide a wide range of options that are custom-tailored to suit your specific needs, and our stellar customer service and installation will make sure that you get your window treatments in accordance with your timeframes.
Collaborating With Sunburst Is Simple For Home Builders On Busy Schedules
You have a lot of decisions and responsibilities as a home builder. Sunburst Shutters San Antonio will make one aspect of your job easier: selecting and installing window treatments. Our window treatment builder program in San Antonio makes it easier to equip newly constructed homes with appealing window treatments. We work closely with you to select the right window treatments and integrate the installation into your construction timetable. Whether you need basic blinds or a fully custom-tailored solution for your design center, Sunburst can help. Our incredible assortment of window treatments has great options for any home, and we're always glad to respond to any questions you have.
We love working with builders who put a priority on quality just like we do. This is the reason we supply our San Antonio builders with the best window fashions and service possible. When you partner with Sunburst, you receive:
Access to an inspired selection of top-notch window treatment styles
Custom-tailored products fabricated specifically for your homes
Bulk purchasing with extra savings based on volume
On-location consultations
On-the-house product samples
Installations done on time
Warranty services available
Call us at 210-876-0377 at your convenience to talk about window treatments for your future project.
Choose From All Our Interior Shutters, Blinds, And Shades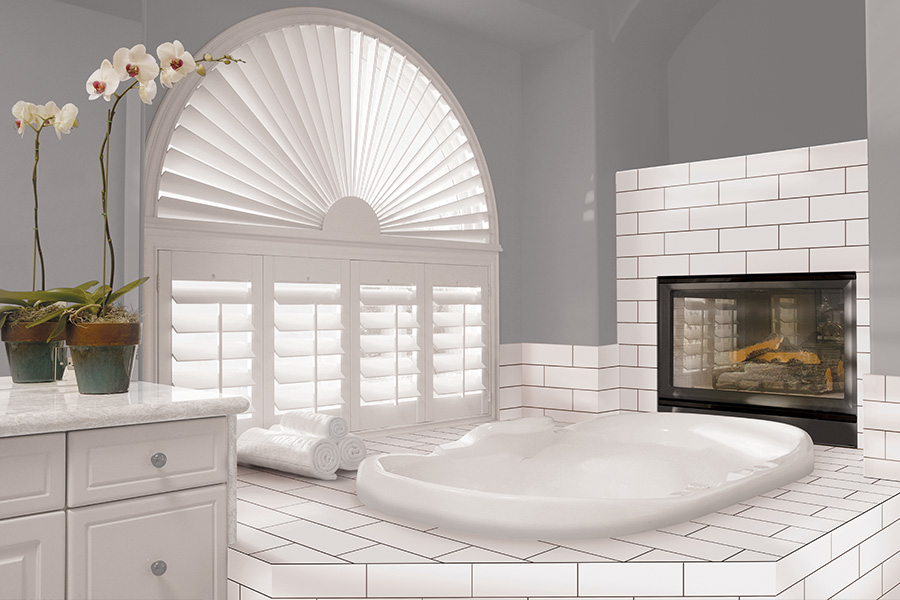 Include window treatments from Sunburst Shutters as optional upgrades. We offer many popular custom window treatments in San Antonio to appeal to all tastes. Your clients may choose any of our window treatment options to integrate into their new residence before they move in. We'll provide a rundown of their options and discuss custom features that make their window coverings distinctive. We then will schedule the installation. Choose from our high-quality products:
Plantation Shutters
Sun Shades
Blinds
Each of our window coverings has its own distinctive characteristics to boost a home's beauty and functionality. No matter if you're searching for an eye-catching look, something resilient, or enhanced light filtering and energy savings, the experts at Sunburst can guide you in the proper direction. Request more info about our window treatment samples for San Antonio builders and get a better idea of how our finely crafted products look in the homes you construct. And don't hesitate to contact us anytime you need more information.
Explore Our Wide Range Of Window Shades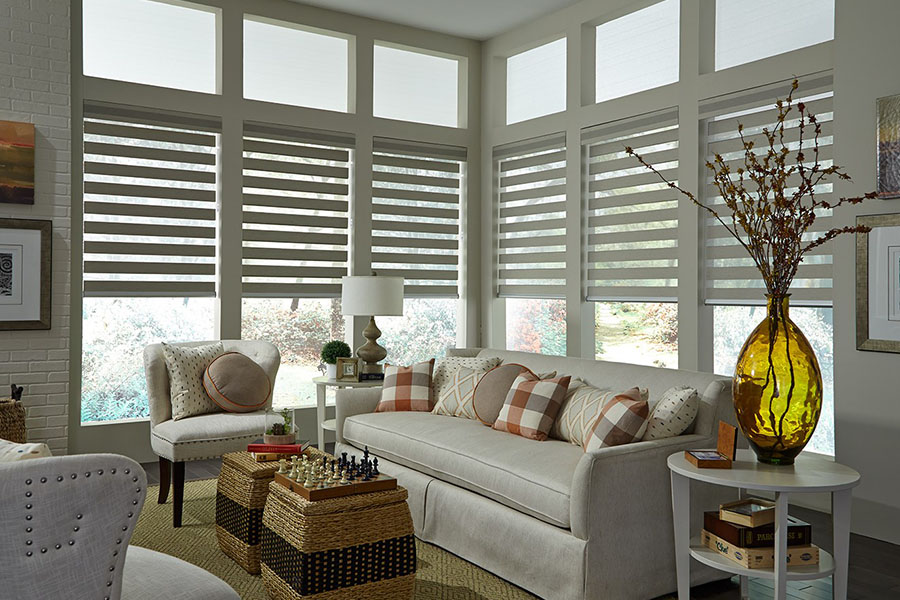 We have an incredible collection of
trendy window shades
for builders in San Antonio. With such an array of options to choose from, it's easy to find the ideal window shade to complement any newly constructed home. We carry shades in all types of textiles, colors, and patterns. We even give you motorized options for modern homes.
Our window shades are available in various opacity levels to control light as well. When you would like to get the right balance of natural light in an area, we'll supply a window shade to get the results you want. Allow us to present your options, and you'll discover everything from sheer shades for spaces that need a good deal of sunlight to thick blackout cellular or roller shades suitable for bedrooms.
Protect Your Bottom Line With High-grade Window Blinds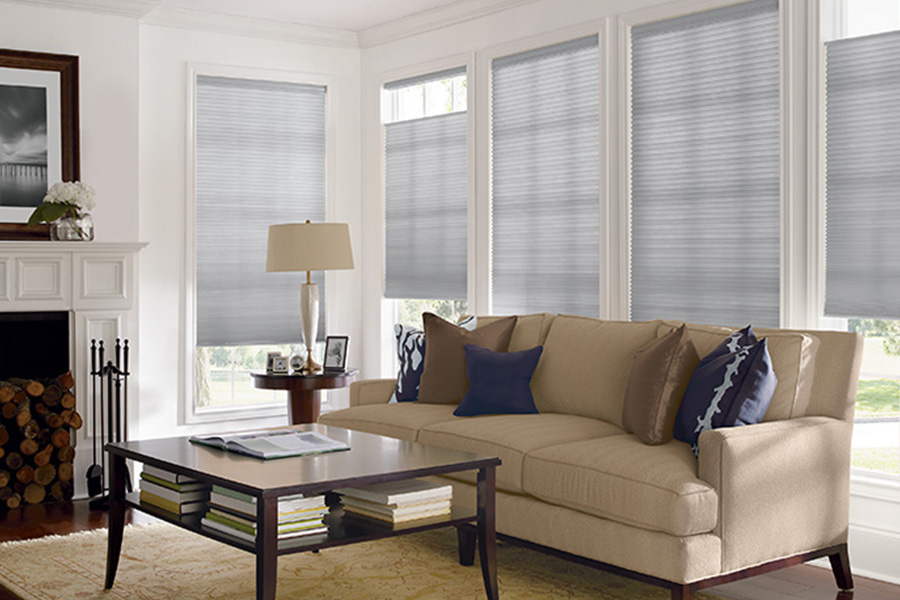 Sunburst's builder blinds
are the right option whenever you have a limited budget for design touches. They look and work better than standard aluminum blinds but cost less than other custom window treatments in San Antonio. We supply wood and faux wood blinds with a variety of custom options to create the ideal blinds for the home you're building.
Sunburst's blinds for builders have several advantages too. They look wonderful in any room and operate seamlessly to give homeowners control over natural light. Their long-lasting slats don't warp or split easily like cheap aluminum or vinyl. And you are able to put water-resistant faux-wood blinds in kitchens and baths!
Cover Specialty Windows With Custom Shutters For Builders In San Antonio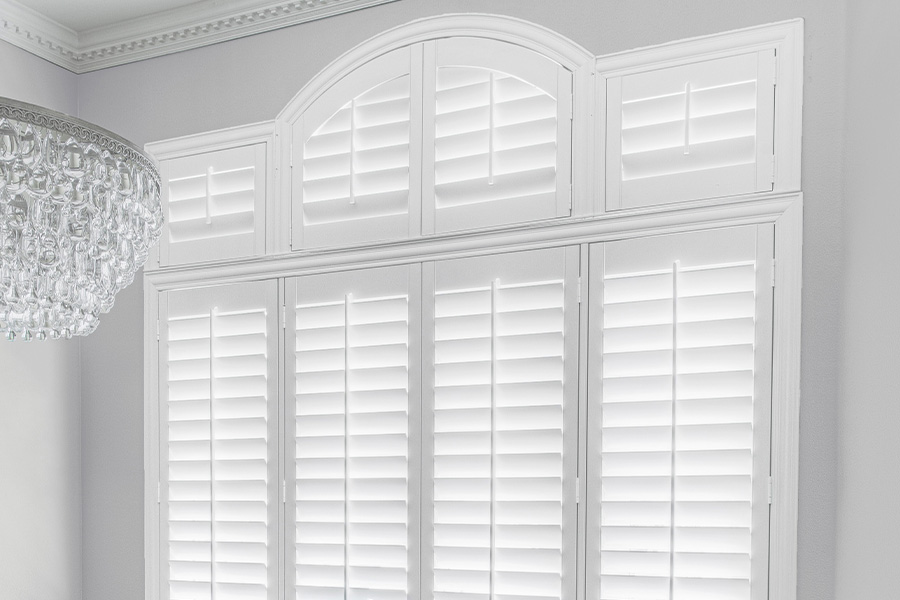 From expansive picture windows to angled accent windows, a wide range of popular home types utilize window dimensions that are often tricky to cover. Additionally, you may have French doors and sidelites that may let in a great deal of bright light. We supply custom window treatments in San Antonio to help you deliver privacy and light control to every window in a new home.
Our elegant interior shutters are a perfect option for uniquely sized windows. Our Polywood shutters and Ovation® shutters are always custom-made to fit your exact measurements. They can be made for any window proportions or shape, including door windows.
Interior shutters are a well-received window treatment for builders in San Antonio since they have numerous perks:
Give you complete coverage for privacy and blocking sunlight
Open effortlessly for light filtering
More insulating ability than other window treatments
Coordinate with every style of home and design preference
Clean up easily
Impervious to humidity, cold, and heat in all rooms of the house, saving residents money on their utility bills
If you have prospective buyers who want the best finishes for their new build, Polywood shutters are an excellent choice. These permanent window treatments deliver a beautiful architectural feature to any space and last for decades to come due to their resilient construction.
Consult With Us Today To Learn More About Our Window Treatment Builder Program In San Antonio
When you turn to Sunburst Shutters San Antonio, you get the finest window fashions and custom shutters available to builders. Whether you are looking for a basic blind program or you want every option for your design center, Sunburst has your solution. Contact us today at 210-876-0377 or submit the form on this page to learn more about our builder program and impressive line of window treatments.