What Window Treatments To Choose For Your San Antonio Custom-built Home
If you have decided to build a custom home in San Antonio, you want to get every detail right, and that includes the window treatments. It might come as no surprise that plantation shutters are such popular picks in window treatments for custom homes in San Antonio. Their unique design and style complement interiors of all types and provide you unparalleled control of natural light. With these qualities you are able to quickly fashion a welcoming environment and accentuate the unique elements of your custom-built home.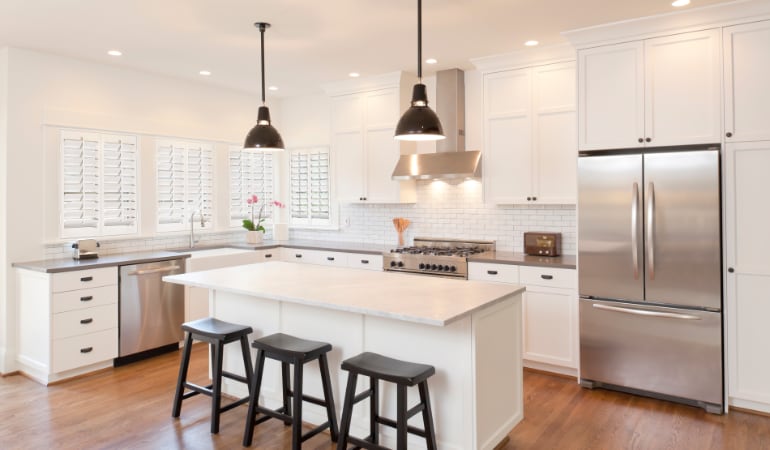 In What Ways Do Plantation Shutters Enhance a Custom Home?
If you are looking to to show off your custom home, consider window treatments that people in San Antonio incorporate to add to their home's style. Plantation shutters blend beautifully with any design choice. They are a point of emphasis and garner attention from onlookers who are used to seeing out-of-style metal blinds and curtains. Their simple but elegant aesthetic needs nothing extra to provide a dazzling dynamic and make a great first impression on guests.
Plantation shutters are a great window treatment choice for a custom home. The sharp design and classic colors incorporate easily with every decor, so you are able to advise the home builder to include them in any room without worrying about how they will look in your furnished home.
Fully customizable, this window treatment works for both standard windows and windows with specialty shapes, so you have the ability to utilize them on every window and avoid the inconvenience of selecting various window treatments. That's one less detail to figure out as you figure out your remaining home finishes!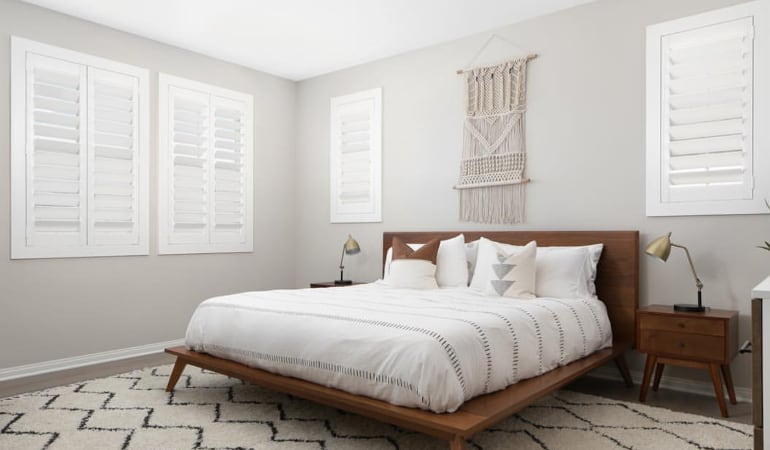 How Do Plantation Shutters Make It Easy To Control Light?
Homeowners and guests enjoy the appearance of a sun-splashed home. While you'll no doubt choose impressive light fixtures to illuminate your custom home, natural light has distinctive properties that give an area a larger appearance or change its overall feel.
However, the sun's light is hard to predict. As the day goes on, the level of sunshine entering your new home changes, and you will need to adjust your window coverings to redirect the flow of light. When looking for window treatments for custom homes in San Antonio, residents often choose faux wood Polywood® and classic wood plantation shutters that allow them to control the amount of natural light a room gets.
Gently move the tilting mechanism to partially close the louvers at times when windows receive direct sunlight to allow an area to have a softer glow and increase the opening to brighten things up when the sun has shifted to a new location. You are even able to swing the panels open for a wealth of natural light to produce an impression of being outdoors and close them again for a more intimate feel.
Altering the slat angles also allows you to shift the sun's rays. By tilting the shutter louvers in either direction, you can cast light even the darkest corners to make your home seem bigger. You are able to redirect unwanted glare away from your visitors' view and reflective surfaces without closing the louvers and removing the light completely. With a gentle movement, you can direct the location and the amount of daylight that shines in each space to ensure the comfort of your guests.
Find The Best Window Treatments For Your San Antonio Custom Home
Showcase your home in the best way possible with the endless appeal of plantation shutters by Sunburst Shutters. We install made-to-order window treatments that San Antonio residents love for their custom-built homes. Give us a call at 210-876-0377 or submit the form on this page to get started with a no cost in-home consultation.