Top Window Treatments For A Home Library In San Antonio
The window treatments in a home library in San Antonio may be deemed unimportant, but they actually offer a great deal to help you create the perfect area for relaxing with a good book. The top choices allow you to manage levels of light, privacy, and even the comfort within the room! If your home library window treatments don't do all of that, we recommend louvered plantation-style shutters. Here are some good reasons to make the change.
Choose Between An Open And Bright Or A Slightly Darker And More Secluded Home Library With Louvered Faux-Wood Shutters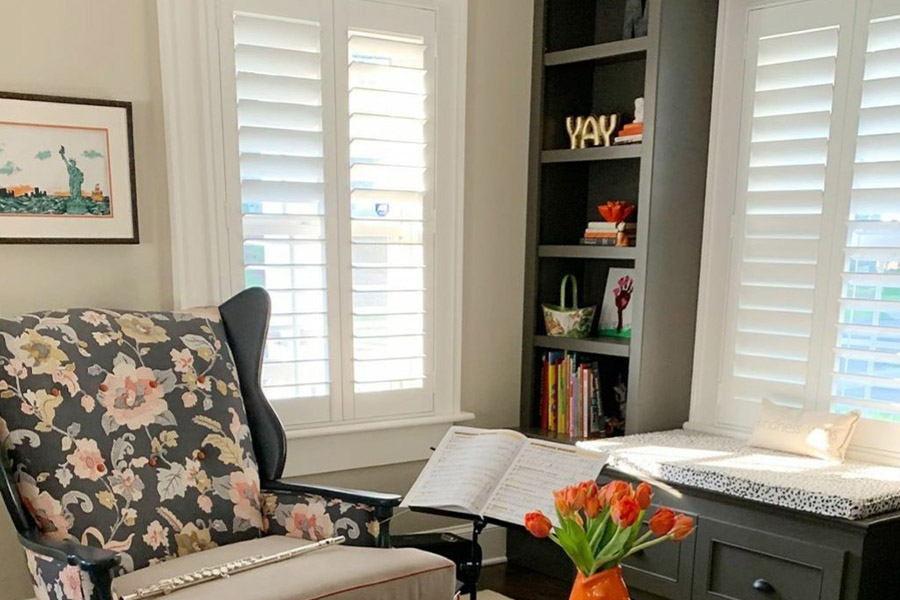 Each home library should have enough light for reading. However, there may be times when an overflow of light causes eye strain. And what if you are looking for a more brooding environment for reading a an edge-of-your-seat thriller? The best window treatments for home libraries in San Antonio allow you to simply change from bright natural light and lower light levels.
Louvered shutters are a breeze to open and close. You are able to pull open the panels for complete light when electric lights aren't adequate or if you want to reduce your utility costs. On occasions when the sun is too much, shut the shutter panels but angle the louvers for the perfect level of illumination. You might even shift the adjustable slats to divert excessive sun rays away from your paper or reading device and enjoy the ideal light level to avoid eye strain. And when you desire a dimmer, more private home library, the opaque shutter elements come together closely for a completely darkened room.
Minimize Exterior Disturbances While Reading With Louvered Shutters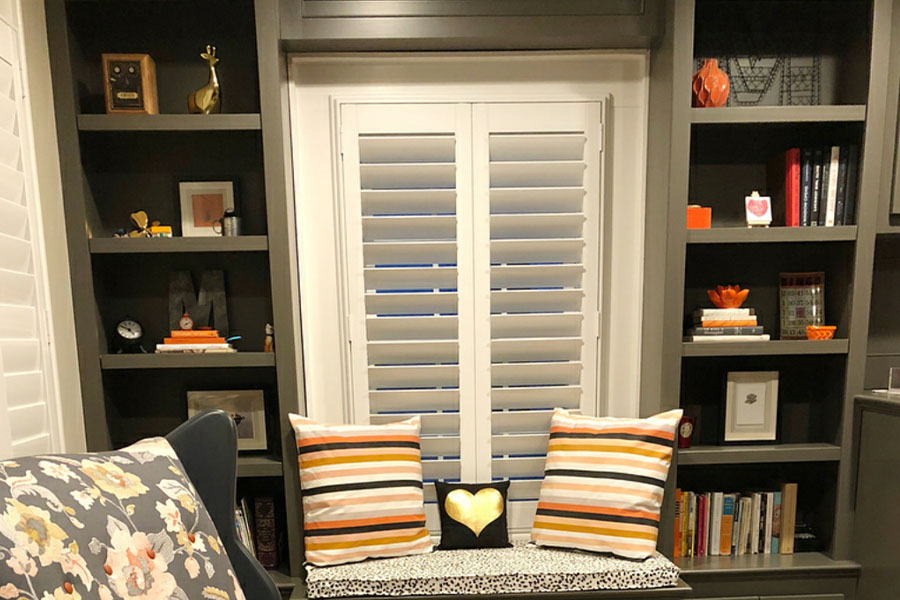 If the time comes to settle down with that new mystery you've been itching to read, the one variable you don't want to deal with is a racket from the exterior of your home. Composite interior shutters will curb these interruptions when you are looking for complete peace and quiet. Just shut the panels and louvers if you don't want to see dog walkers or San Antonio vehicles in your sightline as you try to enjoy your book. Your sealed shutters will keep strangers from seeing you in your library as well. And different from an abundance of window treatments, you are able to shift your louvers to bring in some light to see by while preventing sightlines from outside your home.
Solid composite shutters also do a stellar job of muffling outdoor commotions when you compare them to lighter weight options like blinds. Did a person across the street crank up his weed wacker right when you had arrived at the the moment of truth in your book? Shut your shutters for a bit of solitude when reading.
Prevent Window Drafts With Polywood's Insulating Capabilities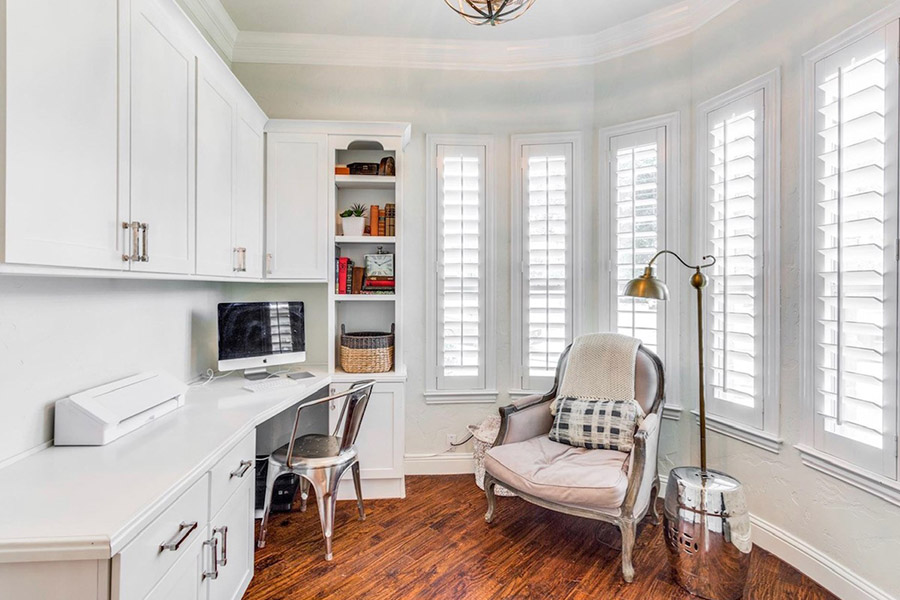 Along with providing solutions for sunlight and exterior disturbances, your Polywood shutters minimize drafts that may chill you while you relax in your treasured easy chair.
Polywood shutters have better energy efficiency
than every other option. Both cool breezes and hot UV rays aren't able to get through their manufactured wood. And their exceptional construction stops outside air from moving past edges. These shutters are able to prevent up to 30 degrees of temperature transfer from your room's windows to safeguard your books from sunlight and drafting while ensuring your comfort.
Sunburst Shutters San Antonio Offers The Leading Window Treatments For Your Home Library In San Antonio
Design the best reading environment with durable, faux-wood shutters from Sunburst. We'll take shutter samples to your location to let you see how they will enhance your interior. Once you decide to move forward, we'll craft your products to the specific measurements of your job. Start today by calling 210-876-0377 or fill out the form on this page to request your no-cost in-home consultation.