How Do You Choose Cordless Window Treatment Options In San Antonio?
They're a bunch or reasons why those in San Antonio love cord-free shades or shutters. They have a cleaner look without dangling strings and they're easy to use. These window coverings are smart for homes with little ones because you don't have cords for your toddlers to become entangled. The only question is, which cordless window treatment option in San Antonio do you want? Cordless roller shades, plantation shutters, and motorized shades all give you the added bonuses of cordless window treatments.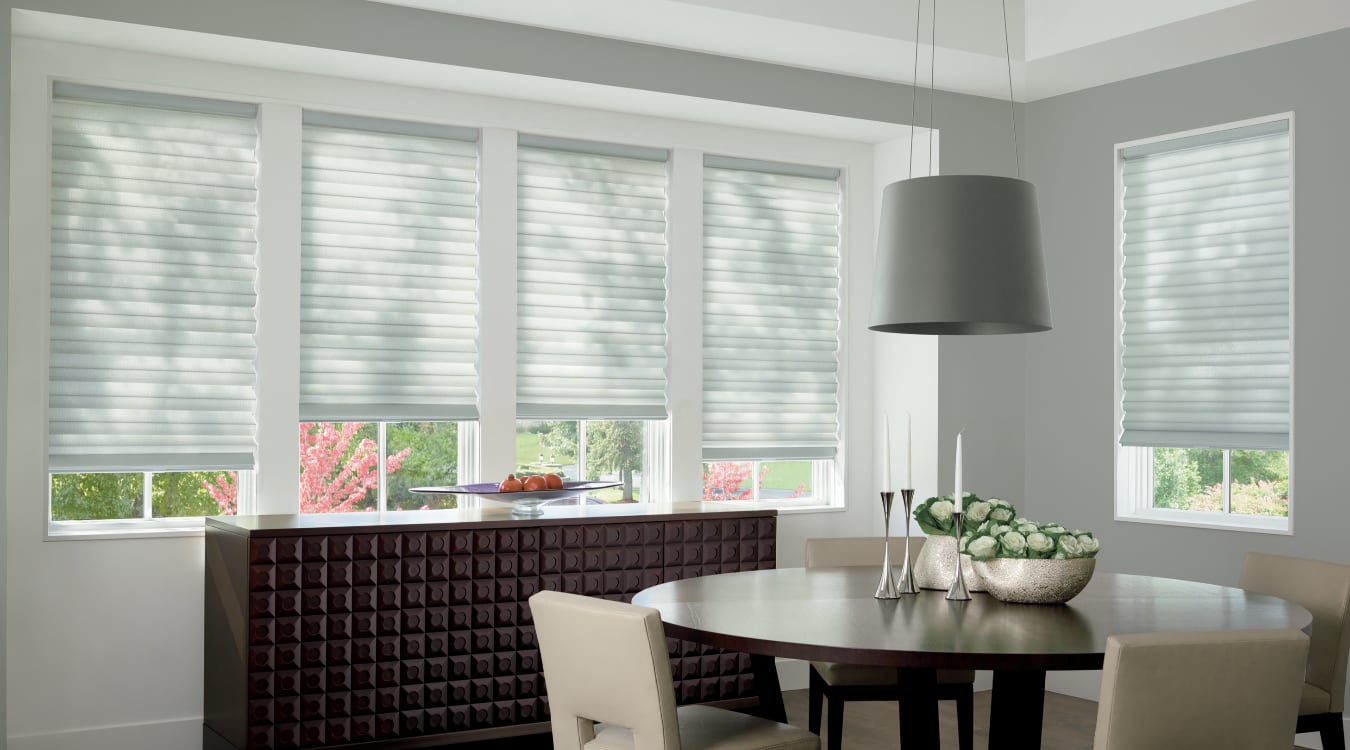 Cordless Roller Shades Provide All The Advantages Minus The Hassle
Roller shades are popular for San Antonio properties as they are available in a wide range of styles, colors, and varying degrees of opaqueness to achieve the look you want.Commonly, you manipulate roller shades by pulling a string or chain to open and close. Unfortunately, the cord can detract from the sleek styling of your shades, get tangled, or constantly brush against your wall or window when air is circulating.
Cordless roller shades provide the same advantages without the inconvenience of pull strings. Instead, they have a pull bar attached on the lower end of the shade that you grip to pull the shade open or closed. This prevents twisting and swinging and creates the streamlined look associated with this product. In lieu of a messy string, you will instead see the distinct design of your attractive roller shades.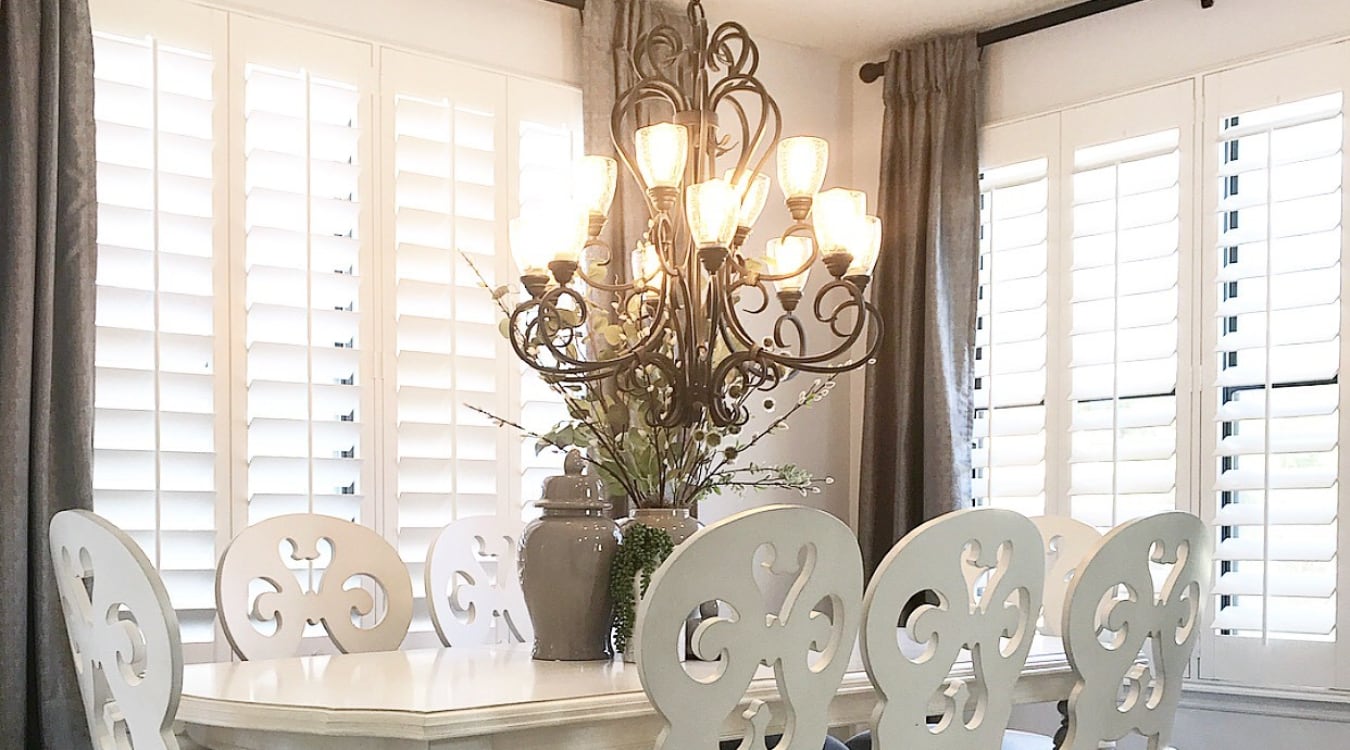 Interior Shutters Present A Sturdy Substitute To Traditional Blinds And Shades
One solution for going cordless is to banish your blinds and shades entirely and turn to plantation shutters instead. They function in a different way from other window treatments. Interior shutters have wood or a faux wood composite that connect to your window frame and open outward on hinges If you decide to welcome an abundance of light. You may also want to manipulate the louvers within the panels to direct light.
A number of interior shutters include a tilt rod that you use to manage the louvers. When you have products without a tilt rod, you can manually guide the planks to manipulate them. Both choices are well-liked cordless window treatment options in San Antonio because they have elegant profiles that accentuate the decor of all types of homes. Modern Polywood® shutters are also more durable and long-lasting. You can safely install them in a wet area like behind a kitchen sink or in windows that get a wealth of direct sunlight, and they will hold up against the moist conditions and UV rays.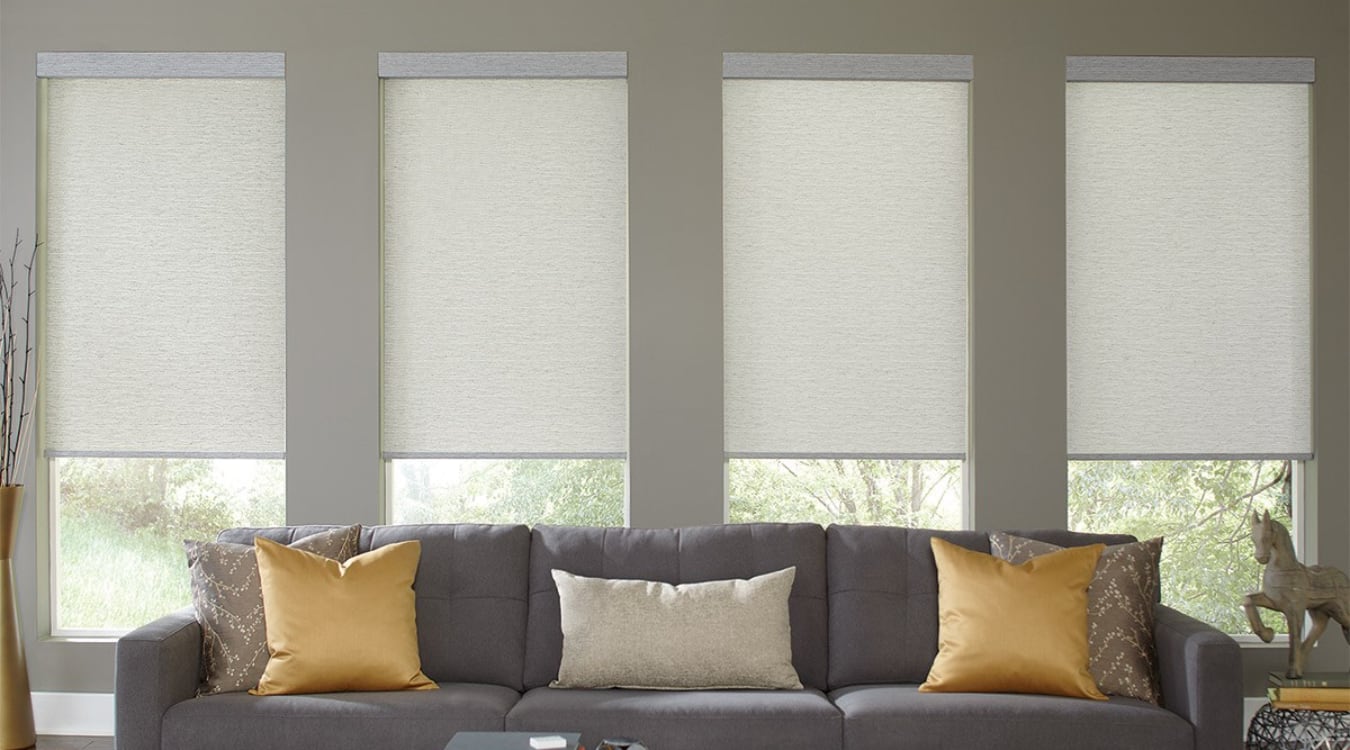 Remote-Controlled Shades Expand Your Cordless Window Treatment Options In San Antonio
Window blinds or shades that are controlled by strings are often exasperating. You need to pull the cord just right to adjust them to the proper position. On the other hand, you can stop the annoyance with motorized window shades. They function with an electric device that is run by a remote controller or mobile app. You have the ability to use your window shades without pulling strings and without moving from your location. You even have the option to prearrange smart roller shades to operate at specific times of day to keep out the afternoon sun or add privacy in the evening.
A majority of roller shades feature automated versions, providing you a wealth of cordless window treatment options in San Antonio. You can put remote-controlled cellular shades in one area to improve efficiency or eye-catching motorized Roman shades in a fancier sitting room. You can also adjust the light level in your den without moving from your chair with automated zebra shades.
Explore Your Cordless Window Treatment Options At Sunburst Shutters San Antonio
If you're tired of tangled cords, consult with Sunburst Shutters San Antonio. We have a wide variety of cordless window treatment options to fulfill your unique requirements. Select the right products for you by placing a call to 210-876-0377 or submit the following form to request a free in-home consultation.